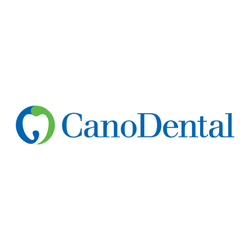 Cano Dental
Dental Hygienist
San Antonio, TX
The Dental Hygienist is responsible for the direct delivery of oral hygiene and appropriate preventive services to dental patients of the center. The Dental Hygienist will also be responsible for providing appropriate oral health information to participants and staff, including outreach events. Will also supervise Dental Hygienist II.
Pay Rate: $30.00/hourly
** MUST HAVE Anesthesia License
Essential Duties & Responsibilities
Prepares treatment room for patient by adhering to prescribed procedures and protocols.
Prepares patient for dental hygiene treatment by welcoming, soothing, seating, and draping patient.
Provides information to patients and employees by answering questions and requests.
Maintains instrumentation for dental hygiene treatment by sharpening, sterilizing, and selecting instruments.
Selects materials and equipment for dental hygiene visit by evaluating patient's oral health.
Completes dental prophylaxis by cleaning deposits and stains from teeth and from beneath gum margins.
Detects disease by completing oral cancer screening; feeling and visually examining gums, using probes to locate periodontal disease and to assess levels of recession and exposing and developing radiographic studies.
Arrests dental decay by applying fluorides and other cavity- preventing agents.
Maintains patient appearance and ability to masticate by fabricating temporary restorations, cleaning, and polishing removable appliances.
Helps dentist manage dental and medical emergencies by maintaining CPR certification, emergency drugs and oxygen supply, and directory of emergency numbers.
Maintains patient confidence and protects operations by keeping information confidential.
Maintains safe and clean working environment by complying with procedures, rules, and regulations.
Protects patients and employees by adhering to infection-control policies and protocols.
Ensures operation of dental equipment by completing preventive maintenance requirements, following manufacturer's instructions, troubleshooting malfunctions, and calling for repairs, maintaining equipment inventories, and evaluating new equipment and techniques.
Conserves dental resources by using equipment and supplies as needed to accomplish job results.
HIPPA and OSHA compliant.
Performs other related duties as assigned by management.
Education & Experience
Current state licensure as Dental Hygienist (RDH License).
Extended duties, X, rays, and CPR certified.
Ability to work in a fast-paced environment possessing excellent interpersonal and organizational skills to establish positive relationships.
Commitment to providing exceptional service, support, and education to patients.
Ability to comply with safety procedures, rules, and regulations to maintain a clean and safe working environment
Strong working knowledge of dental terminology, equipment, and practices
Knowledge, Skills & Proficiencies
Skill in operating phones, personal computer, software and other IT systems.
Skill in oral communication
Ability to work in a fast-paced environment.
Ability to communicate with employees, patients and other individuals in a professional and courteous manner.
Ability to pay close attention to detail and to ensure accuracy of reports and data.
Fluent in English and Spanish
Additional Duties & Responsibilities
Any other duties as assigned by supervisor / manager.
Benefits
401(k)
Dental insurance
Health insurance
Paid time off
Vision insurance
Schedule
8 hour shift
Monday to Friday
Supplemental Pay
Experience
HIPAA: 3 years (Preferred)
Dental Software: 3 years (Preferred)
Computer skills: 3 years (Preferred)
Dental Terminology: 3 years (Preferred)
Dental Knowledge: 3 years (Preferred)
Dental Office: 3 years (Preferred)
Dental Hygienist: 3 years (Preferred)
Microsoft Office: 3 years (Preferred)
License/Certification
Registered Dental Hygienist (Preferred)
CPR Certification (Preferred)
Anesthesia Certification
puswpvheldja
138908321