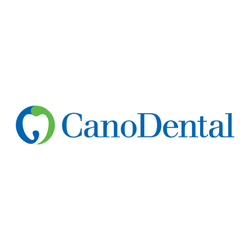 Cano Dental
Dentist - $1000 / day
Sorry, this job has expired.
San Antonio, TX
IMMEDIATE FULL OR PART-TIME OPENING FOR A GENERAL DENTIST IN SAN ANTONIO! $1,000 PER DAY - WORK 1 DAY OR 5 DAYS/WK - IT'S UP TO YOU! 
SIGN-ON BONUSES AVAILABLE!
Cano Health is currently looking for a General Dentist to join our San Antonio market. We are At Cano Health, our mission to transform healthcare has changed our communities for the better. And the reason is simple: We put our patients first. Our approach to patient care recognizes the complexities of care delivery and the need for true care coordination in the era of Medicare Advantage and Value-Based Care health care plans.
Cano Health is looking to bring Dentistry to the San Antonio region as we have in all our markets. This is a start-up and the ideal candidate would have to be experienced.
Job Type: Full-time, Part-time
Pay: $120,730.00 - $260,000.00 per year
Primary Care organization
Brand new service line to patient population
Need is due to growth and demand
Part-time options are available
Office Hours Monday through Friday 8AM to 5PM
Optometry services soon to be added to our region
Serving a large Latino population
VIP Concierge service
Education & Experience:
Active Texas License or in Process
Fluency in Spanish is a plus
Benefits:
401(k)
Dental insurance
Flexible schedule
Health insurance
Life insurance
Paid time off
Work Hours:
M-F 8am-5pm
0dpgwmjpjkij
138908316